Lepage Family Farm Logo
Background & Moodboard
A logo design created for a wonderful local family business, The Lepage Family Farm! They're a small scale sustainable farm in Lunenburg Ontario — with a focus on meats, produce and eggs.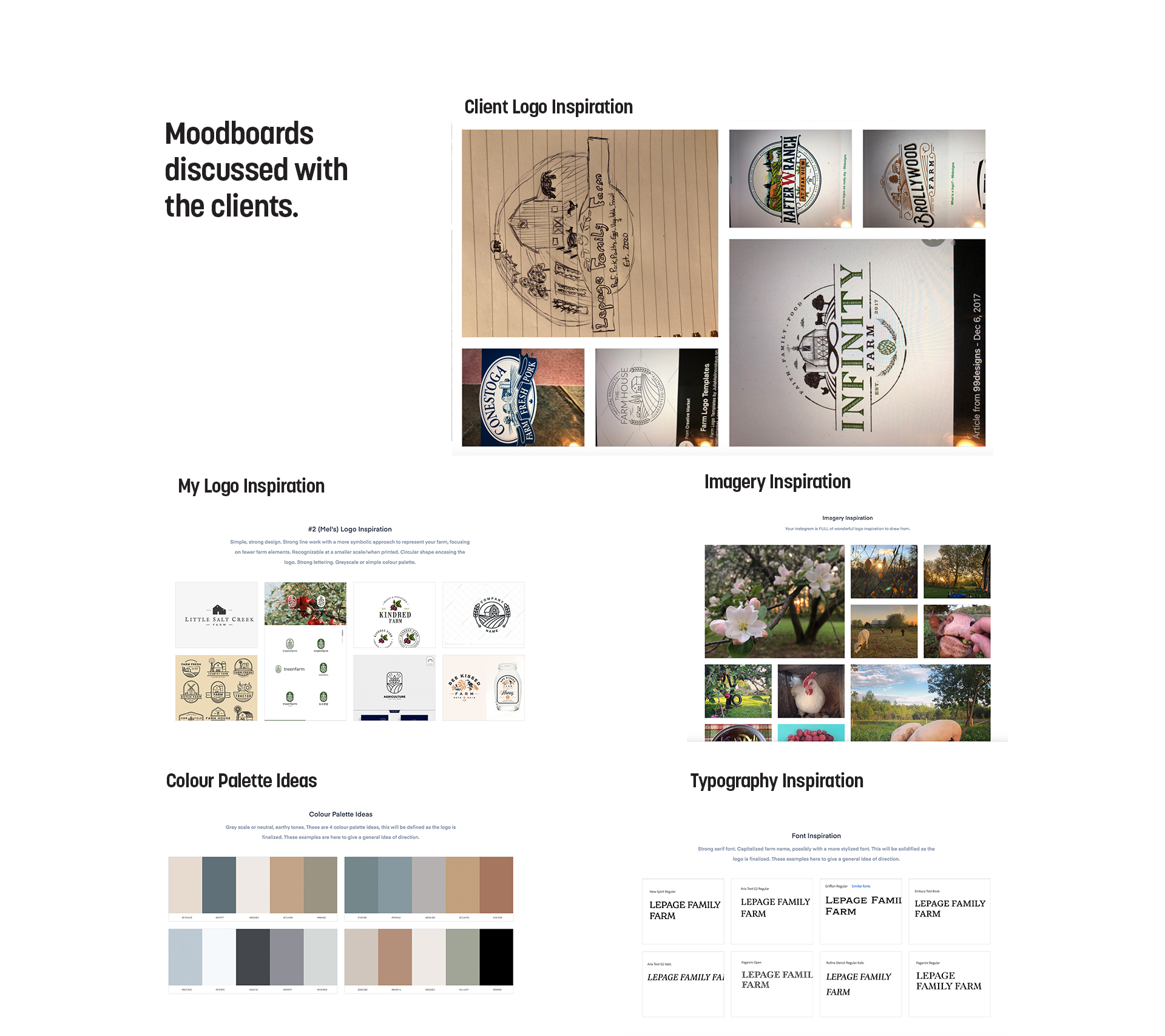 Sketches
The layout design was inspired from Josh Lepage's own logo layout ideas! I'm happy to be able to bring it to life for them. Here are my logo sketches of possible variations.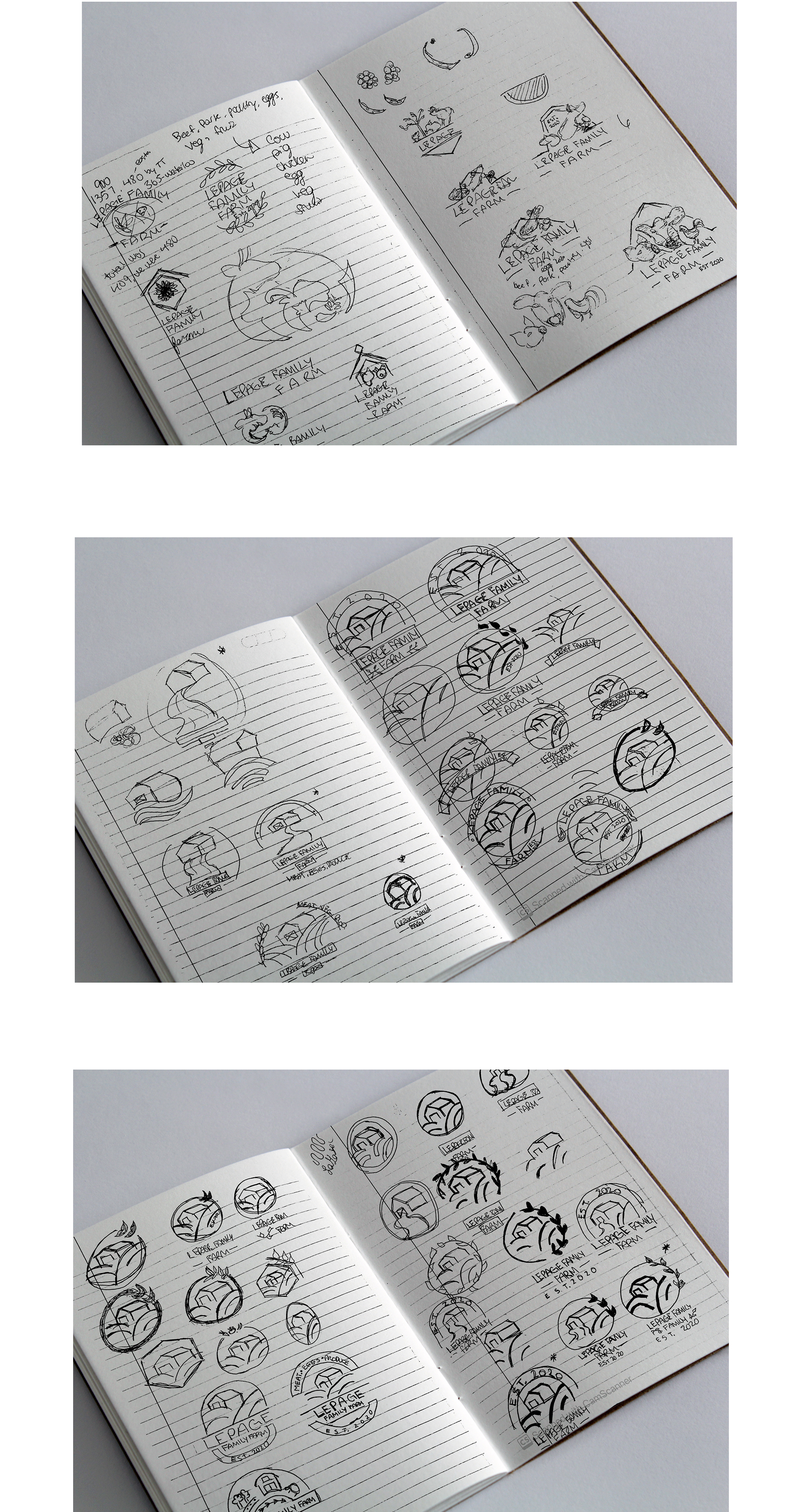 Final Pieces
Here is the final piece. Check out Moose Creek's Fall Market to support local and see the logo and meet this great farmer family in person!