Must Boutique Westboro
Moodboard
This was a client I worked with through DMS. Jessica, the owner, was in need of a complete brand recreation and marketing direction/assets. Must Boutique originally only had a single logo as a branding asset.
Purpose
It was decided that creating categorical social media ads/templates and a branding guide would be highly useful for Jessica's purposes. Here is the moodboard I came up with after our first meeting. I focused on creating a warmer look and feel. Jessica explained that although Must Boutique's clothes are Euro-inspired higher end fashion, she wanted to focus on the brand being more affordable and inviting to their target audience (women ages 35-55). This came pretty easily — all I had to do was reflect the owner's wonderful energy.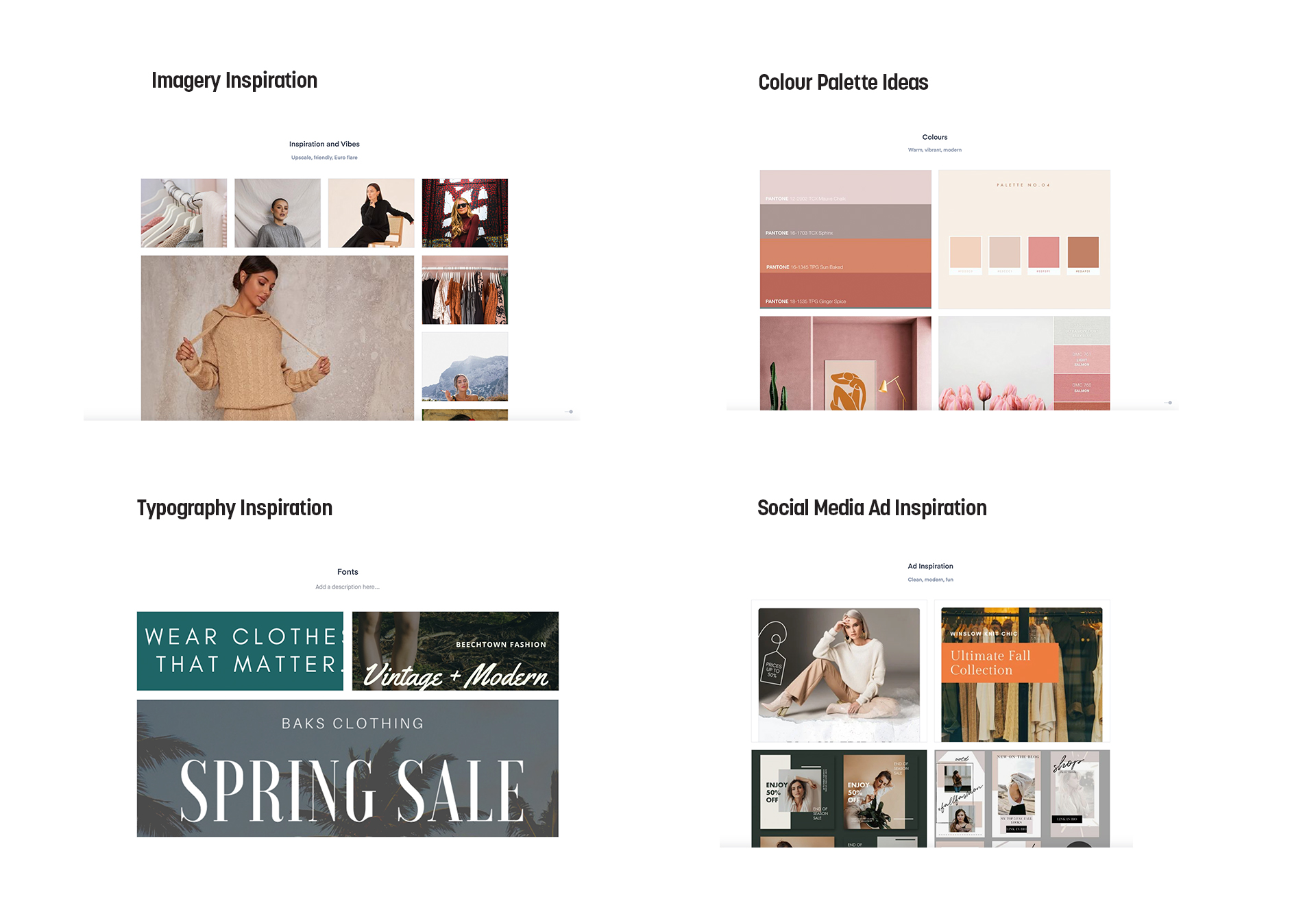 Final Pieces
Here are the final pieces. I created a wide range of social media ads, as well as a brand guide for future use. Jessica has remained a freelance client of mine. I'm currently working on an inviting autumn window decal for Must Boutique Westboro's storefront.